Below you will find a project library that provides details of Metro21-related projects and CMU centers. Explore these projects and centers by category or activity by using the search filter.
Metro21 Funding Supported Projects
Since early 2015, project funding has come from the Heinz Endowments, the Richard King Mellon Foundation and the Buhl Foundation.
Metro21 Related Student Capstone Projects
CMU partners with external partners on a series of student capstone projects. We have included several with the City of Pittsburgh, Allegheny County and other community groups which relate to the Metro21 mission. If you are interested in learning more about one of these projects, sponsoring or advising a project send us an email. You can also take a look at the systems synthesis proposal guidelines.
Search
Fire Risk Analysis: Predicting Fire Risk to Prioritize Commercial Property Fire Inspections
Smart Signals Along the Hazelwood/Almono Corridor
City-Wide Building Data Analytics: Energy and Air Quality
EDigs: Helping you find Economical, Energy Efficient, Excellent Housing
Evaluating Benefits of Coupling Solar Energy and Electric Vehicles in City of Pittsburgh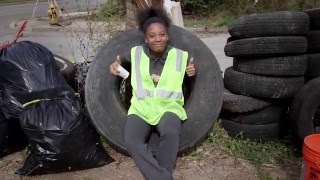 Evaluation of Green Infrastructure to Mitigate Sewage Overflows in the Nine Mile Run Watershed
Forecasting Human Behavior in Crowded Dynamic Environments
LED Street Light Research Project Part II: New Findings
Modeling Transit Patterns via Mobile App Logs
Monitoring of energy and infrastructure systems for the ALMONO site
Optimizing Snow Plowing Operations in Urban Road Networks
Platform Pittsburgh: Air Quality Data Extraction from Images
Platform Pittsburgh: Deploying Real-Time, Multi-Pollutant Sensors (RAMP)
Platform Pittsburgh: Improving City Quality-of-Life through City Scale Computing
Preparing for Local Adaptation: Understanding Flood Risk Perceptions in Pittsburgh
Providing Enhanced Public Input on Metro21 Projects
Route 51 Corridor Transformation Study: Phase II
SHADE – Surface Heat Assessment for Developed Environments
Speck Monitors: Pittsburgh Air Quality Empowerment Lending Library
The Pulse of Allegheny County and Pittsburgh
Towards Useful Benchmarking and Understanding of Energy Use in Urban Facilities
Implementation of Smartphone based Road Inspection System in the City of Pittsburgh
Fire Risk Analysis: Predicting Fire Risk to Prioritize Commercial Property Fire Inspections

Working with the Pittsburgh Bureau of Fire (PBF), the Fire Risk Analysis team is using historical fire incident and inspection data, coupled with business permits and property condition information to develop predictive models of structure fire risk for commercial properties. PBF conducts regular fire inspections of commercial properties, as stipulated by the municipal fire code. With a prioritization method informed by the prediction probability of fire risk from machine learning models, and implemented in an interactive map visualization, they will be better able to target their inspections for the properties at greatest risk of fire.

STATUS: The team is currently cleaning and joining data from a variety of municipal sources and will be developing preliminary baseline models in the next few weeks. The plan is to develop and evaluate a set of machine learning classification models over the next several months, as well as to work closely with our partners at PBF to iteratively design an interactive map visualization to support their existing inspection planning practices, working towards the goal of deployment in early June.

PARTNERS:

Pittsburgh Innovation and Performance Department

PROJECT LEAD: Michael Madaio PhD Student, Human-Computer Interaction Institute Carnegie Mellon University mmadaio@cs.cmu.edu

STUDENTS:

Bhavkaran Singh

Qianyi Hu

Smart Signals Along the Hazelwood/Almono Corridor

The team will analyze benefits of smart signal control in mitigating the traffic impact of Almono development. They will build a simulation model of the Almono Corridor, and compare that simulation to the Surtrac adaptive traffic light technology. The team used the City of Pittsburgh engineering drawings to render the simulation model. After analyzing three metrics, travel time, delay and number of stops, the team will determine the best way to alleviate future traffic jams. In picture: Existing target sites (in yellow) as well as three proposed sites (in green)

STATUS:The extended simulation model is in place as well as the specification of credible baseline control strategy in process. The team will use volumes projected in RIDC report for 2017 and redo comparison.

FACULTY:Stephen F. Smith, Isaac Isukapati, Gary Zhou The Robotics Institute, Carnegie Mellon University

City-Wide Building Data Analytics: Energy and Air Quality

This project has demonstrated the "City-Wide Building Data Analytics" platform at five City of Pittsburgh buildings to help reduce building energy consumption while ensuring better air quality for building occupants. The platform supports data driven policy-making, building portfolio energy and indoor environmental quality (IEQ) optimization, and building occupants' engagement in energy conservation. The team has deploy Speck air quality sensors in five City buildings, has collected data, and provided a dashboard for decision makers to use in assessing their building energy use and air quality.

STATUS: The team has launched a public website where citizens can see the research first-hand.

WEBSITE:

http://128.2.109.227:8686/CCB/index.php

PARTNERS:

City of Pittsburgh – Office of Sustainability

FACULTY:

Azizan Aziz (PI)

Assistant Research Professor, School of Architecture, Carnegie Mellon University

Bertrand Lasternas

Research Scientist, School of Architecture, Carnegie Mellon University

Mary Beatrice Dias (Co-PI)

Project Director, Robotics Institute, Carnegie Mellon University

Illah Nourbakhsh

Professor, Robotics Institute, Carnegie Mellon University

EDigs: Helping you find Economical, Energy Efficient, Excellent Housing

Edigs uses automated tools combined with crowdsourcing to change the information economy around rental housing selection. The application focuses particularly on energy use. More specifically, the team is leveraging the Residential Energy Consumption Survey along with crawled and crowd-sourced data to deploy a Yelp-like interface for potential tenants. The team will ultimately expand this to include a wide variety of other information and reviews about prospective housing.

STATUS: Since receiving their funding, Jennifer Mankoff and Cameron Tonkinwise have deployed the website, as well as an android and iphone app. Edigs continues to work on improving and enhancing their application through community and landlord input. The team is also improving its utilization of apartment features and occupant preferences to predict apartment costs.

WEBSITE:

PARTNERS:

FACULTY:

Jennifer Mankoff (Co-PI)

Professor, Human-Computer Interaction Institute, Carnegie Mellon University

Cameron Tonkinwise (Co-PI)

Director of Design and Doctoral Studies, School of Design, Carnegie Mellon University

Evaluating Benefits of Coupling Solar Energy and Electric Vehicles in City of Pittsburgh

The goal of this research project is to evaluate the opportunity for sustainability and economic improvements in City of Pittsburgh operations through municipal plug-in electric vehicles, downtown public charging stations, and distributed solar energy. An assessment was made across a range of vehicle types and charging conditions, to inform the City about the most promising pathways.

STATUS: The team collected, assembled and mapped data on existing available land areas, solar technology options, vehicle options and environmental attributes of electricity. A model on the capital and operating costs, energy consumption, energy generation and life cycle environmental air pollutant and greenhouse gas emissions was constructed, and a report was delivered. The team is expanding the analysis to include life cycle environmental impacts, and will be submitting an analysis to an academic journal in the near future.

PARTNERS:

City of Pittsburgh – Office of Sustainability

FACULTY:

Costa Samaras (PI)

Assistant Professor, Civil and Environmental Engineering, Carnegie Mellon University

Jeremy Michalek

Professor, Department of Engineering and Public Policy, Carnegie Mellon University

Avi Mersky

Ph.D. Student, Civil Engineering, Carnegie Mellon University

Evaluation of Green Infrastructure to Mitigate Sewage Overflows in the Nine Mile Run Watershed

The team will use sensors to determine the efficacy of three Green Stormwater Infrastructure (GSI) installations planned for the Nine Mile Run Watershed area in the Homewood neighborhood of the City of Pittsburgh. Sensors will be deployed at the sites before installation of the GSI to evaluate rainfall amounts and flow capture at inlets during storms. This research project will evaluate the installation locations using multiple models to determine the effectiveness of different techniques for site selection and optimization within the larger region under current as well as future climate conditions.

STATUS: The team has already investigated and compared their 11 model applications for multiple scenarios. Next they will determine which model, if any, can correctly predict the actual rainfall amounts and where green infrastructure will be optimal.

WEBSITE:

http://ninemilerun.org/our-work/green-infrastructure/rosedale-runoff-reduction-project/

PARTNERS:

Nine Mile Run Watershed Association

Pittsburgh Water and Sewer Authority

FACULTY:

Jeanne VanBriesen (PI)

Professor, Department of Engineering and Public Policy, Carnegie Mellon University

Costa Samaras

Assistant Professor, Civil and Environmental Engineering, Carnegie Mellon University

Matteo Pozzi

Assistant Professor, Civil and Environmental Engineering, Carnegie Mellon University

Duygu Altintas

Graduate Student, Civil and Environmental Engineering, Carnegie Mellon University

Forecasting Human Behavior in Crowded Dynamic Environments

The goal of this project is to develop a module for monitoring human behavior in dynamic environments. Currently, the team works on a system where a static camera is used to detect, track and predict the motion of pedestrians at traffic intersections. This information can be used to enhance the situational awareness in applications such as adaptive traffic light control, and pedestrian collision warning.

STATUS: As of July 2015, the team has investigated and selected a suitable vision-based approach for pedestrian detection, and designed and implemented approaches to enhance its performance for traffic-related applications. The team has created a small data set for testing and training our detector from a public database. They have conducted a baseline characterization of detection performance using publicly available data and provided the pedestrian detector with tracking capabilities and the team has implemented a field testing unit that is capable of capturing video data outdoors. In the winter of 2015 the team will use their remaining funding to refine the tracker and consolidate it into an API, as well as test their algorithms with actual data from traffic intersections.

FACULTY:

Luis E. Navarro-Serment (PI)

Senior Project Scientist, Robotics Institute, Carnegie Mellon University

Martial Hebert

Professor, Robotics Institute, Carnegie Mellon University

LED Street Light Research Project Part II: New Findings

The City of Pittsburgh and the Remaking Cities Institute (RCI) began a project in 2011 to test the effects of LED light quality. Since 2012, the City has installed more than 4,500 LED lights around Pittsburgh and the RCI team published a report of findings in July 2016.

The purpose of the report is to provide an understanding of recent industry and technology changes, address common concerns raised when using LED light sources, recommend model specifications for LED luminaries and lighting controls in the public right of way, make suggestions for improving industry norms and code changes, comment on add-on features that show promise, and discuss what to expect as technology advances and the LED lighting industry matures.

STATUS: http://repository.cmu.edu/cgi/viewcontent.cgi?article=1120&context=architecture

PARTNERS:

City of Pittsburgh Department of Innovation and Performance

FACULTY:

Donald K. Carter (Director)

Director, Remaking Cities Institute, Carnegie Mellon University

Stephen Quick (PI)

Assistant Research Professor, Department of Engineering and Public Policy, Carnegie Mellon University

Marantha Dawkins

Masters Student, Urban Design, Carnegie Mellon University

Kayvon Fatahalian

Assistant Professor, Computer Science, Carnegie Mellon University

Modeling Transit Patterns via Mobile App Logs

The project developed machine learning models to infer origin-destination rider information. This was accomplished by analyzing request logs of individual users of a mobile transit app. The goal was to help decision makers looking to choose optimal routes for city buses.

STATUS: Our main finding was that good origin-destination predictions for Pittsburgh riders could be obtained when using 1x1 km square regions for endpoints. This is useful for some applications, but not sufficient for high precision planning activities. We believe higher accuracy is feasible with larger data sets and that using more sensors on the phone will help improve quality.

WEBSITE: http://www.tiramisutransit.com/#reloaded

FACULTY:

Anthony Tomasic (PI)

Senior Research Scientist, School of Computer Science, Carnegie Mellon University

Aaron Steinfeld

Associate Research Professor, Robotics Institute, Carnegie Mellon University

John Zimmerman

Associate Professor, School of Design, Carnegie Mellon University

Afsaneh Doryab

Systems Scientist, Human-Computer Interaction Institute, Carnegie Mellon University

Monitoring of energy and infrastructure systems for the ALMONO site

The team is assisting the ALMONO development in achieving energy savings of 50% . To that end, they focussed on Continuous Commissioning by resolving problems related to the operation of building systems, improving comfort, optimizing energy use and identifying retrofit opportunities. The Mill1 9 building was used as the initial base of this study.

STATUS:

After refining the scope of the project to focus on continuous commissioning, the team has initiated research efforts into developing novel solutions for improving the commissioning process for HVAC systems. They plan to start transferring their findings to the Mill 19 building during the second project year.

PARTNERS:

Regional Industrial Development Corporation

FACULTY:

Burcu Akinci (PI)

Associate Dean for Research, School of Engineering, Carnegie Mellon University

Mario Berges

Associate professor in the Department of Civil and Environmental Engineering, Carnegie Mellon University

Optimizing Snow Plowing Operations in Urban Road Networks

Working with the City of Pittsburgh's Department of Public Works, the team is creating a prototype in-vehicle mobile application that will provide turn by turn routing instructions to snow plow drivers. The system will provide real-time optimization and management of snow plowing operations.

STATUS: The team has been in conversations with the Department of Public Works and is gathering data. The dynamic route planner and mobile app will be tested in winter of 2016.

PARTNERS:

City of Pittsburgh Department of Public Works

FACULTY:

Stephen Smith (PI)

Research Professor, Robotics Institute, Carnegie Mellon University

Platform Pittsburgh: Air Quality Data Extraction from Images

A team of roboticists will work to develop prototype tools to estimate and visualize air quality in large-scale urban regions from digital camera data. By extracting information from many different camera feeds the team hopes to create an air quality visualization tool for communities. The tool will enable people to see information such as the particulate flow across a neighborhood, pollution sources in an area, or the impact of traffic on local air quality. Interactive, animated pollution maps and source information could change how local communities measure air pollution. The team will begin their research by collecting data from the cameras in the SURTRAC networked traffic signals in East Liberty. As the technology develops and a web interface is created, the algorithm will be prototyped on other camera images including the BreathCam feeds.

FACULTY:

Srinivasa Narasimhan

Associate Professor, Robotics Institute, Carnegie Mellon University

Illah Nourbakhsh

Professor, Robotics Institute, Carnegie Mellon University

Platform Pittsburgh: Deploying Real-Time, Multi-Pollutant Sensors (RAMP)

Beginning mid-July 2016, this project will deploy 30 RAMP sensors at traffic intersections in the East End of the City of Pittsburgh. RAMP sensors measure gas-phase pollutants including CO, CO2, O3, NO2, and SO2 as well as particulate pollutants PM2.5 and PM10. RAMP sensor packages will be mounted on utility poles and provide localized information on air quality. One potential use case of this work is to use this data to develop a traffic control strategy to minimize pollutant levels. By coupling air quality sensors to the traffic management network, the team can quantify the benefits of traffic management on neighborhood level air quality. The team will also work with the community to provide collected local air quality data freely as a tool for community groups to further outreach efforts.

WEBSITE:

https://www.us-ignite.org/globalcityteams/actioncluster/T9vcr4x7mTzEw9LJ4r89pL/

FACULTY:

Albert Presto (PI)

Assistant Research Professor, Mechanical Engineering, Carnegie Mellon University

R (Subu) Subramanian

Research Scientist, Mechanical Engineering, Carnegie Mellon University

Platform Pittsburgh: Improving City Quality-of-Life through City Scale Computing

As Pittsburgh becomes an increasingly instrumented city, this project seeks to harness the power of city sensors. The goal is to lay the groundwork to make it possible for researchers, businesses, local government, and citizens to utilize this dramatic increase in data to develop applications that improve quality of life. As a first step to this goal the team will develop an initial prototype of Platform Pittsburgh based on existing sensing and networking infrastructure already deployed throughout the city, specifically in East Liberty. CMU researchers will work with the Western Pennsylvania Regional Data Center and Pitt's University Center for Social and Urban Research, to use established data access policies and to enable authorized persons and organizations to access this dataset via a variety of programming APIs.

STATUS: The team has a set of goals to design and deploy a "living laboratory" for urban video analytics.

1. Create platform for capturing and processing high-resolution urban video streams that facilitates image processing/computer vision research at scale

2. Create platform for testing video analytics-based applications of interest to the City of Pittsburgh and to smart cities researchers: Support pilot studies to inform future at-scale deployments of video infrastructure in Pittsburgh and build local expertise on capabilities and value of urban video analytics.

3. Testbed for addressing privacy, data-management, and policy challenges associated with dense, high-resolution urban video capture: Establish guidelines/policies for future at-scale deployments in Pittsburgh and in other US cities

FACULTY:

Kayvon Fatahalian

Assistant Professor of Computer Science, Carnegie Mellon University

Andy Pavlo

Assistant Professor of Computer Science, Carnegie Mellon University

Preparing for Local Adaptation: Understanding Flood Risk Perceptions in Pittsburgh

In this project, the team is partnered with the Pittsburgh Water Sewer Authority (PWSA) to understand information and attitude gaps around issues of flooding, storm-water management, and possible adaptation techniques. The team surveyed 1,385 Pittsburgh renters and homeowners to identify Pittsburgh residents' knowledge level, risk perception and attitudes towards flooding and storm water management, and to pre-test communications meant to inform and empower Pittsburghers about flood risks and adaptation strategies.

STATUS: The team conducted a survey in 2015 where they surveyed 1,385 citizens in the Pittsburgh metro area. They found people largely understand the risks, but don't feel that the risks are that high or that current infrastructure is lacking. Despite this they found support for creating a dedicated source of funding to manage stormwater, especially among those who see that current infrastructure is adequately handling the risk of runoff events and with elevated risk perceptions. Furthermore, people tend to favor green infrastructure over gray. In summary, municipalities may have less to worry about than previously feared. However they may be able to garner more support with outreach efforts that focus on explaining the need for infrastructure and on its benefits.

PARTNERS:

Pittsburgh Water and Sewer Authority

FACULTY:

Kelly Klima (PI)

Research Scientist, Engineering and Public Policy, Carnegie Mellon University

Gabrielle Wong-Parodi

Assistant Research Professor, Department of Engineering and Public Policy, Carnegie Mellon University

Nichole Argo

Research Scientist, Engineering and Public Policy, Social and Decision Sciences, Carnegie Mellon University

Providing Enhanced Public Input on Metro21 Projects

Carnegie Mellon's Program for Deliberative Democracy will now extend its efforts by working with projects in the Metro21 initiative to design and implement a public engagement component for their work. Deliberative Forums are designed to discover what people think about an issue after they have had the opportunity to become informed about the topics under discussion and to engage in multiple perspectives. This approach to citizen input is part of a longer term goal to make Pittsburgh a center for Deliberative Democracy.

STATUS: With help from Carnegie Mellon University's Program for Deliberative Democracy (PDD), the City of Pittsburgh is becoming a national model for this community-driven approach to addressing important issues. Take a look at how Robert Cavalier's Deliberative Democracy project got the City of Pittsburgh to write a book on a new form of democracy as well as a spin-off group-- The Art of Democracy-- was created and is now making tough issues and decisions easier for groups to tackle.

WEBSITE:

http://hss.cmu.edu/pdd/index.html

http://www.cmu.edu/dietrich/news/news-stories/2016/november/deliberative-democracy.html

PARTNERS:

City of Pittsburgh – Office of Management and Budget

City of Pittsburgh – Office of Sustainability

FACULTY:

Robert Cavalier (PI)

Director, Program for Deliberative Democracy, Carnegie Mellon University

Tim Dawson

Ph.D. Student, Rhetoric, Carnegie Mellon University

Michael Mages

Ph.D. Student, Design, Carnegie Mellon University

Reducing crime in Pittsburgh with Predictive Policing

The team developed a predictive analytics program and policing strategy that can be used by the Pittsburgh Bureau of Police to project crime patterns and prevent incidences. As a result, crime report data is available for use in crime analysis on an hourly basis. The project also increased the geocoding rate (the percentage of crime incident locations that are mapped) from about 75% to 95%. Further evaluation of the program impact will be made through a sequence of randomized field trials (starting in one police zone and gradually expanding to the rest of the city).

STATUS:

Most of the issues and design decisions needed to conduct the randomized field trials of predictive policing in Pittsburgh have been resolved. These RFTs and the evaluation of the impacts on crime prevention will take place in the second project year.

PARTNERS:

City of Pittsburgh, Bureau of Police

FACULTY:

Wil Gorr (PI)

Professor of Public Policy and Information Systems, Carnegie Mellon University

Daniel O'Neill

Associate Professor of Information Systems in the Heinz College, Carnegie Mellon University

Route 51 Corridor Transformation Study: Phase II

The Route 51 Corridor Transformation Study is an holistic urban design, environmental, and transportation research project that will include: networked traffic signalization; economic development; land use; storm water; air quality; bio-diversity; aesthetics; busway and T connections; transit oriented development; upgraded transit stops and stations; park & ride; bike access; and pedestrian connections. The study area is from the Liberty Tunnels to Large, PA.

STATUS: Phase II began in July 2015 and has continued the previous work on networked traffic signalization, plus the urban design, public outreach, Transit Oriented Development, modal split, connectivity, economic development, green infrastructure, and environmental components of the study. Phase II coincides with the $9 million storm water and sewer study and implementation plan by Economic Development South that is funded by the Pittsburgh Water and Sewer Authority.

All aspects of the project will be complete by the end of August 2016 and there will be a report to include the work on civic engagement reviewed by members of Mayor Bill Peduto's administration. The Deliberative Community Forums will be featured in a panel discussion during the Fall 2016 meeting of the National League of Cities Conference in Pittsburgh in November 2016.

Click here for more information.

PARTNERS:

Pittsburgh Water and Sewer Authority

Southwestern Pennsylvania Commission

FACULTY:

Donald K. Carter (PI)

Director, Remaking Cities Institute, Carnegie Mellon University

Stephen Quick

Assistant Research Professor, Department of Engineering and Public Policy, Carnegie Mellon University

Marantha Dawkins

Masters Student, Urban Design, Carnegie Mellon University

Christine Mondor

Adjunct Faculty, School of Architecture, Carnegie Mellon University

Patricia Folan

Adjunct Faculty, Heinz College, Carnegie Mellon University

Stephen Smith

Research Professor, Robotics Institute, Carnegie Mellon University

Greg Barlow

Project Scientist, Robotics Institute, Carnegie Mellon University

SHADE – Surface Heat Assessment for Developed Environments

Extreme temperatures present severe health risks, and the urban heat island effect tends to exacerbate these risks within cities. This project has developed small-scale spatio-temporal models of Pittsburgh's urban temperatures. These models are combined with urban vulnerability models to provide a heat risk assessment for Pittsburgh, as well as provide a resource to community planners and decision-makers to more accurately monitor and to mitigate extreme temperature health risks in the long-term.

PARTNERS:

The City of Pittsburgh – Office of Sustainability

FACULTY:

Matteo Pozzi

Assistant Professor, Civil and Environmental Engineering, Carnegie Mellon University

Mario Berges (Co-PI)

Associate Professor, Civil and Environmental Engineering, Carnegie Mellon University

Kelly Klima (PI)

Research Scientist, Engineering and Public Policy, Carnegie Mellon University

Elie Bou-Zeid

Associate Professor, Civil and Environmental Engineering, Princeton University

STUDENTS:

Carl Malings

Ph.D. Candidate, Civil and Environmental Engineering, Carnegie Mellon University

Speck Monitors: Pittsburgh Air Quality Empowerment Lending Library

Air quality is a growing concern in the 21st century. Fine particulate matter, or PM2.5, is particularly harmful to our health and quality of life. This team aims to investigate and how citizens can be empowered to understand sources of PM2.5 in their homes and take steps to improve the air they breathe.

The project provides Pittsburgh residents with access to Speck air quality monitors through their local libraries, supports citizens' air quality explorations through discussions with air quality experts and community advocates, and evaluates how these interventions impact community engagement and empowerment around air quality issues.

STATUS: Currently Speck Sensors are available for check out at fourteen different Carnegie Libraries across Pittsburgh. The team will also be holding community meetings, learning about individual's experiences with the sensor, as well as looking at future expansion areas.

In addition to Speck Sensors in libraries across Pittsburgh, monitors will now be available to 100 libraries throughout the country. Click here to learn more about the library expansion.

WEBSITE:

PARTNERS:

Carnegie Library of Pittsburgh

FACULTY:

Mary Beatrice Dias (Co-PI)

Project Director, Robotics Institute, Carnegie Mellon University

Gabrielle Wong-Parodi (Co-PI)

Assistant Research Professor, Department of Engineering and Public Policy, Carnegie Mellon University

Michael Taylor

Ph.D. Student, Robotics Institute, Carnegie Mellon University

The Pulse of Allegheny County and Pittsburgh

The main question to be researched in this project is how to understand and distinguish normal vs abnormal patterns of life in a city–the pulse of the city. The focus will be on the city of Pittsburgh, Allegheny County, and on developing the analytical tools to determine normal and abnormal traffic patterns into and out of the City.

STATUS: This project began research in the fall of 2015. The paper can be found here: http://www.utc.ices.cmu.edu/utc/tier-one-reports/Moura_TSETFinalReport.pdf

FACULTY:

Jose M. F. Moura (PI)

Professor, Electrical and Computer Engineering, Carnegie Mellon University

Towards Useful Benchmarking and Understanding of Energy Use in Urban Facilities

Mario Berges, Aarti Singh, Burcu Akinci and their team have been working with the City of Pittsburgh to provide a more useful and reliable approach for bench-marking and understanding the energy usage in urban facilities. The team has been targeting this by looking at the relationship between energy performance and other operational parameters. The team has visited test bed facilities, and aggregated information from building drawings, building automation systems, and building assessments and inventories.

STATUS: Recently the team has been working to create a Building Information Models for the City-County Building as well and the Ammon Rec Center and the Police Zone 1 building. From the data they have been collecting on the City-County building, the team has been able to begin to pinpoint operational problems in Air Handling Units of the HVAC system. The team will continue to use this data to benchmark energy usage for these test facilities as well as continue to find use cases for pinpointing operational problems in the HVAC system. This work will assist City building managers in discovering problems and solutions to improving building management.

PARTNERS:

FACULTY:

Burcu Akinci (Co-PI)

Professor, Civil and Environmental Engineering, Carnegie Mellon University

Aarti Singh (Co-PI)

Professor, School of Computer Science, Carnegie Mellon University

Mario Berges (Co-PI)

Associate Professor, Civil and Environmental Engineering, Carnegie Mellon University

BetaPGH: A Framework for Engaging Local Startups in Product Pilots with the City of Pittsburgh

The City of Pittsburgh is often approached by local startups who want to partner with the City to pilot their products and services. However, at the time the project was conducted in Spring 2016 the City of Pittsburgh did not have a process in place and had limited resources to receive and assess these inquiries, nor did the City have a framework in place for executing approved pilots.

The team worked to develop a comprehensive program that:

Supports local startups by providing opportunities for pilot testing with the City
Meets the City of Pittsburgh's six strategic objectives (focus areas) outlined in the "Inclusive Innovation Roadmap"
Positions Pittsburgh as a national leader in civic innovation programs

FINDINGS:

wp-content/uploads/sites/12/2016/02/BetaPgh.pdf

PARTNERS:

City of Pittsburgh Department of Innovation & Performance

Urban Redevelopment Authority Of Pittsburgh

FACULTY:

Tim Zak

Associate Teaching Professor, Heinz College, Carnegie Mellon University

STUDENTS:

Tony Fatula

Cricket Fuller

Nick Gera

Albert Lin

Annum Sadiq Tawab

Improving Digital Equity In the City of Pittsburgh

This report aims to begin to think about strategies to bridge the digital divide, which is defined as the gap between those who have ready access to the internet and those who do not. This may not be a bridge that you can physically see but it is no less important. It is a bridge that takes people to school, to work, to meet with friends, and to engage in civic activities. As such, building this kind of bridge requires the same inputs as building a physical bridge – careful planning and engineering by experts, more than enough of the right resources, and time, plenty of time.

FINDINGS:

wp-content/uploads/sites/12/2016/02/Digital_Equity.pdf

WEBSITE:

http://digitalequalitypit.wixsite.com/home

PARTNERS:

FACULTY:

Tim Zak

Associate Teaching Professor, Heinz College, Carnegie Mellon University

STUDENTS:

Tony Fatula

Cricket Fuller

Nick Gera

Albert Lin

Annum Sadiq Tawab

Municipal Decision Making and Stormwater Management in Allegheny County

The team researched best practices and generated ideas for designing and implementing a usage-based stormwater/sewer fee.

PARTNERS:

Pennsylvania Economy League of Greater Pittsburgh

FACULTY:

Joel Tarr

University Professor of History and Policy, Carnegie Mellon University

STUDENTS:

Christophe Combemale

Janine Jelks-Seale

Sierra Laventure-Volz

Qianshi Yu

Implementation of Smartphone based Road Inspection System in the City of Pittsburgh

The City of Pittsburgh and the Navlab group will jointly test and implement a smartphone based road monitoring system that was developed by Navlab. The system will collect data on the quality of roads in the City of Pittsburgh which the City will be able to use in road maintenance planning.

STATUS: The smartphone technology has been deployed with the City of Pittsburgh, Marshall Township, Cranberry Township and with the Pennsylvania Department of Transportation.

WEBSITE: http://www.cs.cmu.edu/afs/cs.cmu.edu/project/road/www/index.html

PARTNERS:

City of Pittsburgh – Department of Public Works

FACULTY:

Christoph Mertz (PI)

Principal Project Scientist, Robotics Institute, Carnegie Mellon University

John Kozar

Electronics Engineer, Robotics Institute, Carnegie Mellon University

Police Body-Worn Cameras: A Pittsburgh-Centered Analysis

Inform decisions and policies regarding implementation of body-worn cameras in Pittsburgh. The overall project organization involved a thorough review of the policy and procedures of how departments use body-worn cameras, how technical and policy choices affect costs, the benefits and impacts of body-worn cameras, and Pittsburgh police perspectives about rollout and implementation issues.

FINDINGS:

wp-content/uploads/sites/12/2016/02/EPP-SDS-Heinz_BWC-Final-Presentation_Dec-102015-1.pdf

PARTNERS:

City of Pittsburgh Bureau of Police

FACULTY:

Jon Peha

Professor, Engineering & Public Policy and Electrical & Computer Engineering, Carnegie Mellon University

Ed Rubin

Professor, Engineering & Public Policy, Carnegie Mellon University

STUDENTS:

Bernice Abreu

Vince Demarchi

Matthew Dezenzo

Will French

Carleton Gibson

Max Goetschel

Bradley Hodge

Edmund Lee

Daniel Manners

Elizabeth Martin

Allyn Pasiliao

Avinash Patel

Erin Persson

Shyama Sadashiv

Smart Street Sweeping

The team's project goal was to decrease street sweeping-related parking violations by 25% and make the issuing of the remaining tickets less of an impediment on sweeping operations.

The team found that the City of Pittsburgh can achieve this by leveraging a database that the project team created which digitized all of the street sweeping parking restrictions to create an SMS text notification system for residents who forget about parking restrictions, resulting in a 10-15% annual reduction in parking violations.

The project team also recommended increasing the deterrent (fine) for street sweeping from $30 to $45, resulting in an additional 10-15% annual reduction in parking violations.

Finally, by decoupling the sweeping operations from parking enforcement by making a change to operations, the City can save an additional 1,000 labor hours saved per year.

FINDINGS:

/wp-content/uploads/sites/12/2017/01/CMU_Streetsweeping_FinalReport.pdf

PARTNERS:

City of Pittsburgh Department of Public Works

FACULTY:

David Lassman

Distinguished Service Professor of Organizational Management, Carnegie Mellon University

STUDENTS:

Justin Cole

Mark Egge

Ridhima Sodhi

Wei Zhang

Unmanned Aircraft Systems (UAS) Case Study

This study provides a comprehensive look at the types of drones that are currently available for implementation into city operations, specifically the area of the public safety management. There will be a review of current emergency operations and how UAS can support or enhance those plans. At the conclusion of this study, the city should have detailed information on UAS usage in at least three cities that are similar to Pittsburgh, thus allowing the establishment of a benchmark and to develop an understanding of practices regarding proposed legislation and governing laws.

FINDINGS:

wp-content/uploads/sites/12/2016/02/Unmanned_Aerial_System.pdf

PARTNERS:

City of Pittsburgh Department of Innovation & Performance

FACULTY:

Silvia Borzutzky

Teaching Professor of International Relations and Politics, Heinz College, Carnegie Mellon University

STUDENTS:

Adam Morgan

Kiriakos Kontostathis

Kate Martin

Robin Park

Jonathan Peterson-Ruiz

Suo Yang

CenSCIR

Today's infrastructure is a collection of systems, and only a multi-disciplinary team can bring together the ideas and the tools that are needed to create practical solutions for the built environment. At CenSCIR, we draw from Carnegie Mellon University's world-class faculty to bring together project teams that can see the whole picture. CenSCIR is a multi-disciplinary team with members from:

Advanced Infrastructure Systems (AIS) group in Civil and Environmental Engineering
The Signal Processing and Sensor Development groups in Electrical and Computer Engineering and other disciplines from Electrical & Computer Engineering
The Institute for Complex Engineered Systems (ICES)
The Robotics Institute
Computer Science
Engineering & Public Policy
Architecture
Social & Decision Sciences
The Tepper School of Business

WEBSITE:

http://www.ices.cmu.edu/censcir/

Center for Atmospheric Particle Studies (CAPS)

We have a simple mission. We strive to be world leaders in science, engineering, and policy covering the full role of fine particulate matter in the atmosphere. Our goal in research is to substantially advance the state of knowledge across this spectrum, and to provide both policy-relevant research and to participate directly and actively in the evolution of environmental policy related to particulate matter.

An essential part of our mission is to educate tomorrow's leaders in this field. We strive to integrate air quality and atmospheric chemistry into the undergraduate curricula of the many departments we represent. We provide extensive research opportunities for undergraduate research. At our core is an outstanding collection of graduate students from a broad range of disciplines. Our goal is for these students to become leaders in academia, government, and industry.

WEBSITE:

http://www.cmu.edu/particulate-matter/

Center for Building Performance and Diagnostics

The Center for Building Performance and Diagnostics (CBPD) conducts research, demonstrations and teaching in building performance and diagnostics. In conjunction with ABSIC, the industry-government-university consortium established in 1988, the CBPD is engaged in groundbreaking work that investigates the impact of advanced technology on the physical, environmental and social settings in office buildings. One major effort of the ABSIC consortium is the construction of the 7000-square foot Intelligent Workplace, a living laboratory of office environments and innovations. Please visit the CBPD's Website for more information.

WEBSITE:

https://soa.cmu.edu/cbpd/

CREATE Lab

The Community Robotics, Education and Technology Empowerment Lab (CREATE Lab) explores socially meaningful innovation and deployment of robotic technologies. We specifically aim to:

Empower a technologically fluent generation through experiential learning opportunities in and outside of school. We define technology fluency as the confidence to author / creatively configure technology to pursue individual and collective goals.

Empower everyday citizens and scientists with affordable environmental sensing and documentation instruments, and powerful visualization platforms for sense-making and sharing of gathered scientific data - to promote evidence based decision making, public discourse and action.

WEBSITE:

http://cmucreatelab.org/

Intelligent Workplace

It's hot in here. My neck hurts. I need to get organized and finish this project. Wonder where they're going to put the new guy...

Sound familiar? Work spaces that are uncomfortable and inflexible hinder productivity and creativity. Carnegie Mellon researchers know that, and they are literally "on the job," dedicated to improving the quality of the workplace.

The laboratory — known as the Robert L. Preger Intelligent Workplace (IW) — sits atop Margaret Morrison Carnegie Hall. It's a living laboratory, meaning it's continually being updated to feature advanced systems, components and materials. And it's a lived-in laboratory, too — occupied by "real" workers and organizations.

WEBSITE:

https://www.cmu.edu/homepage/innovation/2007/spring/intelligent-workplace.shtml

Remaking Cities Institute

The Remaking Cities Institute (RCI) is an urban design research center based in the School of Architecture. Our mission is to promote an improved quality of life in cities and towns through academic, applied and action research into place-making and community redevelopment. The RCI expands the regional and global impact of the School of Architecture's Urban Laboratory studio and Master of Urban Design (MUD) program by fostering multi-sectorial collaboration between faculty, researchers, professionals and community organizations. Through our education and outreach programs, we contribute to the growing dialogue on urban design and planning in the Pittsburgh region, and to the diversification of the field of urban design.

WEBSITE:

http://www.cmu.edu/rci

Smart Infrastructure Institute

Companies and institutions have a hidden secret. They are leading a Revolution in our Infrastructure. We want to help expose that secret to the world.

Tomorrow's infrastructure will blend traditional physical-infrastructure (transportation and transit systems, buildings, pipes, power grid, concrete and steel) with cyber-infrastructure (computers, networks and sensors) in ways that are just emerging. A wealth of companies, universities and institutions exist that are inventing many of these emerging technologies that will build or re-build the world's transportation, civil, manufacturing and other infrastructure. We will bring those organizations together to leverage and highlight this hidden secret.

These technologies will also need a new generation of employees to design, operate and maintain these new cyber-physical infrastructure systems. The SII would be an important step toward exposing this secret.

WEBSITE:

http://www.ices.cmu.edu/sii/home.asp

Technologies for Safe and Efficient Transportation (T-SET) University Transportation Center

The CMU-Penn T-SET Department of Transportation University Transportation Center focuses on research and ultimately deployment of technologies for safe and efficient transportation. The thrusts of the T-SET UTC are structured along 5 core areas: In-Vehicle Technologies, Infrastructure Technologies, Human-Vehicle Interactions, Mobility/Data Analytics and Policy.

WEBSITE:

http://www.utc.ices.cmu.edu/utc/index.html

Traffic21

Traffic21 is a multi-disciplinary research institute of Carnegie Mellon University. Its goal is to design, test, deploy and evaluate information and communications technology based solutions to address the problems facing the transportation system of the Pittsburgh region. The Pittsburgh region will serves as a "learning lab," deploying solutions that can be applied around the nation and the globe. Traffic21 will leverage Carnegie Mellon's leadership in relevant areas such as critical infrastructure, transportation access, transportation routing, human factors, artificial intelligence, web applications and autonomous vehicles.

WEBSITE:

http://traffic21.heinz.cmu.edu/